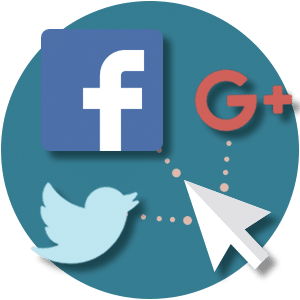 In the digital world, content is invaluable. The words you integrate onto your dental practice's website pages bear a lot of responsibility. The content is naturally important for sharing information, but the content on a website also matters for search engine optimization (SEO) purposes, building brand voice, and more. As you work to draft written content for your custom website's dental service pages, be sure to follow these ever-important rules.
1. Make the content scannable
Readability is hugely important for web page visitors, especially those looking for quick information about a health-related service. When prospective patients land on a service page, they will want:
Rapid answers to the questions they have about that dental service
Content that is clearly laid out, so they can find answers quickly
Clear statements to divide the content into easy-to-read sections
The more scannable the content is, the faster an individual will be able to find what they want to know. Therefore, use headings, bullet points, and short paragraphs, so the content is easily scannable.
2. Make the content approachable
It is important to portray your knowledge as a dentist on service pages for sure. However, avoid making the content so technical and heavy on medical jargon that you lose your readers. Strive for a more conversational tone using terminology that people understand, especially with pages related to a complicated dental service like oral surgery or temporomandibular joint disorders.
3. Make the content match your brand voice
Continuity in voice makes the reader feel comfortable. In other words, you will want the visitor to recognize your brand voice whether they land on a service page, a blog post, or otherwise. For instance, if your pediatric dental practice generally offers a parent-geared voice, this personality should be reflected on service pages.
4. Make the content informational
Most importantly, make sure the content offered on your service pages answers the questions a site visitor would have by navigating to that page. For example, if you have a dental implant service page, consider what the visitor would be looking to learn. Strive to answer those questions in a clear way in your service page content.
Get Help with Your Dental Practice's Website Content
Need help building an effective content strategy for your dental practice website? Reach out to the team at Digital Healthcare Professionals for help. We have the experience to help with everything from building a good reputation and a custom website to incorporating written content that works hard for your business.
https://digitalhealthcareprofessionals.com/wp-content/uploads/2017/12/service-social-icon-2.png
300
300
Reich Roldan
https://digitalhealthcareprofessionals.com/wp-content/uploads/2021/02/dhpLogo_mk1-300x120.png
Reich Roldan
2023-05-15 22:42:44
2023-09-12 22:45:23
The 4 BIG Rules of Content-Building for Your Dental Websites Service Pages