Today, a successful dental marketing campaign requires practices to combine online advertising methods with traditional advertising techniques. Below are six dental marketing tactics that are simple, actionable and highly effective for growing any dental practice.
1. Engage the Local Community
Making a dental practice visible within the community can be accomplished by sponsoring a local baseball team. By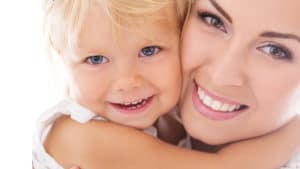 purchasing shirts for the team and adding the practice's logo, the advertising information is now directly in front of parents who have children needing dental care. Another way to gain new patients is by stapling a child-size toothbrush to a custom-designed postcard with information about the importance of biannual dental cleanings. This advertising method can also be used when targeting teens and adults.
2. Build a Social Media Presence
Incorporating social media into a practice's marketing plan is one of the best ways to build awareness. By creating social media posts, practices can highlight the benefits their patients receive as well as any unique qualities that will place them above their competitors. Consider creating posts to acknowledge staff birthdays and major holidays. In addition, practices can recognize celebrations that specifically relate to dental care (e.g., National Dental Hygiene Month, etc.).
Be sure to include photos of smiling staff members as well as pictures to demonstrate the practice's welcoming atmosphere and office's chic interior. By providing these visually-appealing photos, potential patients may be more inclined to schedule an appointment.
3. Create an Easy-to-Use, Informative Site
While traditional dental marketing prefers brick-and-mortar offices, a successful digital marketing campaign requires that the practice optimize its website's capabilities.
Since the practice's website is frequently the first point of interaction with a potential patient, the content and photos on the site must appear professional. In addition, the site must be easy to navigate.
4. Create Monthly Newsletters
Monthly newsletters are vital to a practice's marketing strategy. The purpose of a newsletter is to maintain top-of-mind awareness and preserve relationships. These newsletters should be easy to read, helpful and, whenever possible, fun. With a newsletter, a practice can keep patients familiar with their dental staff, inform patients of current specials, new products and upcoming events (e.g., A Halloween Candy Buyback, etc.).
5. Provide Patients with Appointment Reminders
Whether providing patients with appointment reminders via a mailed postcard, a phone call, a text message or an email, these communications are essential to ensuring a patient arrives for his or her scheduled appointment. These same methods can be used to remind patients that it is time to make an appointment (e.g., for their bi-annual cleaning, etc.).
6. Mailed Offers and Postcards — Direct Mail
Despite the regular use of social media for advertising purposes, direct mail is still a feasible method for advertising, especially when it comes to Baby Boomers. Direct mail advertisements should draw attention to the practice's specialty as well as outline any competitive price points.
—
https://www.wordstream.com/blog/ws/2016/11/30/dental-marketing-ideas

https://www.cardinaldigitalmarketing.com/blog/10-dental-marketing-strategies-you-can-implement-right-now/

https://mysocialpractice.com/2020/04/7-dental-marketing-ideas-you-can-work-on-from-home/

https://markitors.com/dental-marketing-strategy/

https://www.ccpedo.com/october-national-dental-hygiene-month/

http://www.halloweencandybuyback.com/
https://digitalhealthcareprofessionals.com/wp-content/uploads/2020/09/dental_hero_mother_daughter_xl.jpg
1080
1920
Dave Richardson
https://digitalhealthcareprofessionals.com/wp-content/uploads/2021/02/dhpLogo_mk1-300x120.png
Dave Richardson
2021-02-10 19:30:07
2021-02-19 19:35:16
6 Effective Dental Marketing Ideas