You don't have to look too closely to see all the ways in which social media has evolved society and our lives. Every day, there are 3.5 billion active social media users around the globe, which is nearly half of the entire planet's population. If your optometry practice has yet to develop a social media marketing plan, you may be missing out. Here is a look at just a few of the things patients can learn when you have a healthy social media presence for your optometry office.
Patients learn what services you have available.
Optometry services are not all the same. Providers can have different areas of specialty, some offices have an optics center, and the patients treated can differ. Being poised on social media with a good presence allows you the opportunity to show what kinds of services your office offers. For example, if you offer Lipiflow treatment for dry eye, laser cataract removal, or specific care for pediatric patients, these would be services you could highlight on your social media pages.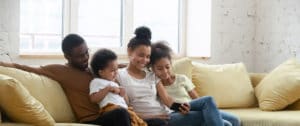 Patients learn your general brand personality.
Your brand personality sets you apart from the rest. When you are active o social media, it gives people the opportunity to get to know your brand, who you are, and the kind of personality they can expect. When it comes to looking for service providers in the medical field, having a provider who seems familiar can make every in-person interaction much more comfortable.
Patients learn how responsive you are to patient concerns.
Responsiveness yields a human touch to your optometry brand, and social media gives the opportunity to be even more responsive than just by phone. Patients frequently interact with care providers on their social media pages, within their posts, and via the integrated messaging system. When a patient feels that you are accessible and responsive, it fosters a sense of trust.
Get Help with Your Digital Marketing Plans as an Optometrist
With a good digital marketing plan in place, your optometry website can gain much more traction digitally and in the real world. If you need assistance with getting your optometry website noticed, including by maximizing your reach through social media, reach out to us at Digital Healthcare Professionals for more information.
https://www.oberlo.com/blog/social-media-marketing-statistics
https://digitalhealthcareprofessionals.com/wp-content/uploads/2020/05/african-american-family-1.jpg
630
1500
Dave Richardson
https://digitalhealthcareprofessionals.com/wp-content/uploads/2021/02/dhpLogo_mk1-300x120.png
Dave Richardson
2020-12-21 15:38:03
2020-12-21 19:49:07
3 Things Patients Learn from a Healthy Social Media Presence for Your Optometry Office