As a medical professional, your reputation means everything. If patients lose trust in you as a dentist, it can have a detrimental effect on your career. In the age of the Internet, complaints about a medical professional are easier than ever to establish, and these online complaints can do a lot of harm. Reputation management is all about doing all you can to maintain a positive image for prospective patients in spite of the occasional negative feedback. Here are a few tips to help you along.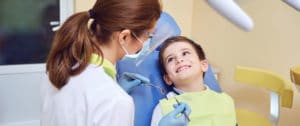 Build your online presence on more than one avenue. 
Online presence is key as a dentist with most patients seeking information from the internet before anything else. However, you do want to make sure you have a healthy online presence in more than one respect. Make sure your profile is registered on some of the top medical professional websites like Healthgrades and get your business listed on Google, Facebook, and Twitter. The more places you are search listed, the more traction you can garner as an entity. However, when you are poised on multiple sites, a few negative reviews on one will not look so bad if you have all good feedback somewhere else.
Be responsive to negative reviews of feedback online.
No dentist is going to make every patient happy all the time. So negative reviews are bound to happen. When they do, make sure you maintain a professional persona online by being responsive to those reviews both publicly and privately. For instance, if you get a negative review on your dental practice's Facebook page, respond with a quick apology and an offer to the reviewer to reach out to you to discuss their concerns. Doing so shows other onlookers that you care about the patient's negative experiences and wish to make the situation better.
Encourage positive reviews from happy clients.
People do pay more attention to negative reviews; it's human nature to notice complaints first, especially if the complaint is about a care provider you may be considering yourself. With that being said, it is easy to understand why you want as many positive reviews as possible. Positive feedback counteracts the negatives. For example, if you have 20 positive reviews and one patient with a complaint, a prospect is more likely to feel your services are fine. Encourage all of your happy patients to leave a positive review.
Work with a Digital Marketing Agency for Your Dental Practice
The better you build your online reputation as a dentist, the more successful your practice can be. If you need help or advice, reach out to us at Digital Healthcare Professionals to discuss your marketing strategy.
https://digitalhealthcareprofessionals.com/wp-content/uploads/2020/08/pediatric-dentist.jpg
630
1500
Dave Richardson
https://digitalhealthcareprofessionals.com/wp-content/uploads/2021/02/dhpLogo_mk1-300x120.png
Dave Richardson
2020-11-27 19:24:08
2020-12-16 23:04:43
How to Handle Online Reputation Management as a Dentist